J.J. Watt says he does not understand fans booing in 'moment of unity' ahead of NFL season opener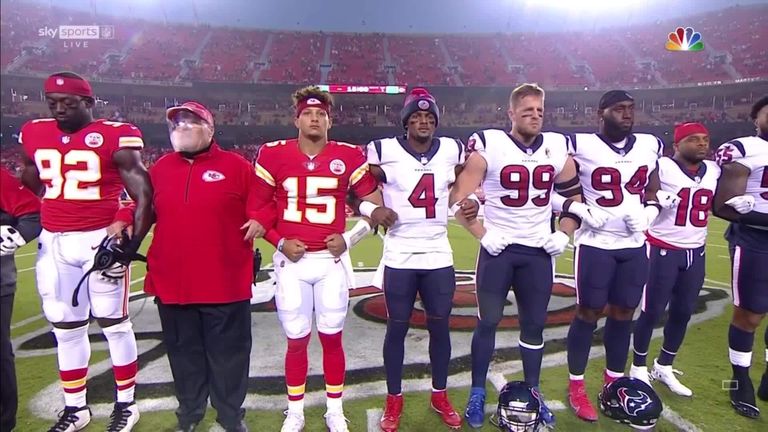 J.J. Watt admits it was "unfortunate" to hear some fans booing as the Houston Texans and Kansas City Chiefs came together for a 'moment of unity' prior to Thursday night's season opener. 
The Texans remained in their locker room for the duration of the national anthems before joining the Super Bowl champions on the field and locking arms in peaceful protest amid the fight for racial justice.
Champion Chiefs open with Texans triumph
Texans stay off field as NFL players take stand
Due to social distancing measures only 16,000 fans watched the game from inside Arrowhead Stadium, however, booing could still be clearly heard.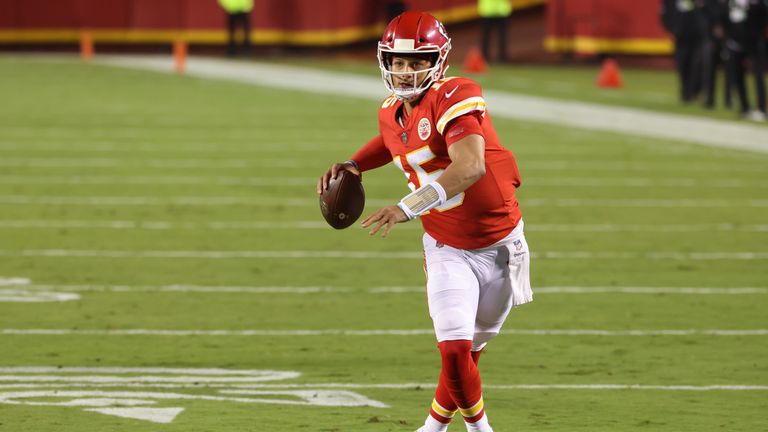 "The moment of unity I personally thought was good," Watt said, per NFL Network's James Palmer. "I mean the booing during that moment was unfortunate. I don't fully understand that. There was no flag involved. There was nothing involved other than two teams coming together to show unity.
"All in all a locker room is a very diverse place. There are people from all difference backgrounds and all different situations. I've been very fortunate to be a part of many locker rooms in my life.
George Floyd 100 days on: How sport has fought for change
The week US sport stood still
"In this locker room we've had more comfortable conversations than we've ever had about topics that maybe are uncomfortable to talk about and maybe people have never opened up about these conversations.
"I've learned a lot. I've been educated a lot. It's really been a growing experience for our team and we've come a lot closer because of it."
'Lift Every Voice and Sing', known as the Black national anthem, was played prior to kickoff in addition to 'The Star-Spangled Banner' in support of the fight against racism in America.
Players were also seen to have the names of victims of systemic racism printed on their helmets, while the messages 'End Racism' and 'It Takes All of Us' appeared on either endzone.
Source: Read Full Article