Remembering the hysteria, love affair with the '70s Houston Oilers 
British novelist Louis de Bernières once described the untamed force of love as a "temporary madness," erupting like a volcano before subsiding.
What is it about an iconic professional sports team that leaves an enraptured fan base susceptible to that feverish feeling, independent of free will and swept up in the rising tide of excitement and possibility?
The late-1970s "Luv ya Blue" Houston Oilers provide context, the relationship with their fans serving as professional football's definitive example of a torrid love affair between a city and a team. After years of humiliation and embarrassment, in which the Oilers were cast as the NFL's laughingstock franchise of the early 1970s, the Bum Phillips-Earl Campbell era ignited a frenzy unparalleled in NFL history.
If the Oilers were cursed with the misfortune of reaching the height of their powers when the Pittsburgh Steelers were entrenched as football's greatest dynasty, they were also blessed with the serendipity to embody the perfect team in the perfect town at the perfect time.
Never before or since has a professional team been welcomed home from a season-ending loss by throngs of fans estimated at anywhere from 50,000 to 300,000. That unprecedented phenomenon occurred after each of the Oilers' back-to-back AFC Championship Game losses to the Steelers, at the pinnacle of the "Luv ya Blue" era. The jubilation spread like wildfire from the Houston airport, through thousands of honking cars parked along the highway to a raucous late-night celebration at the Astrodome.
"You ever heard of a welcome city?" All Pro linebacker Robert Brazile asks. "Everybody knows about a welcome wagon. But this was a welcome city. It gives me chills, boss, every time I think about that."
How did the city of Houston reach that fever pitch in 1978 and '79?
The story starts with Bum Phillips, the NFL's down-home football philosopher.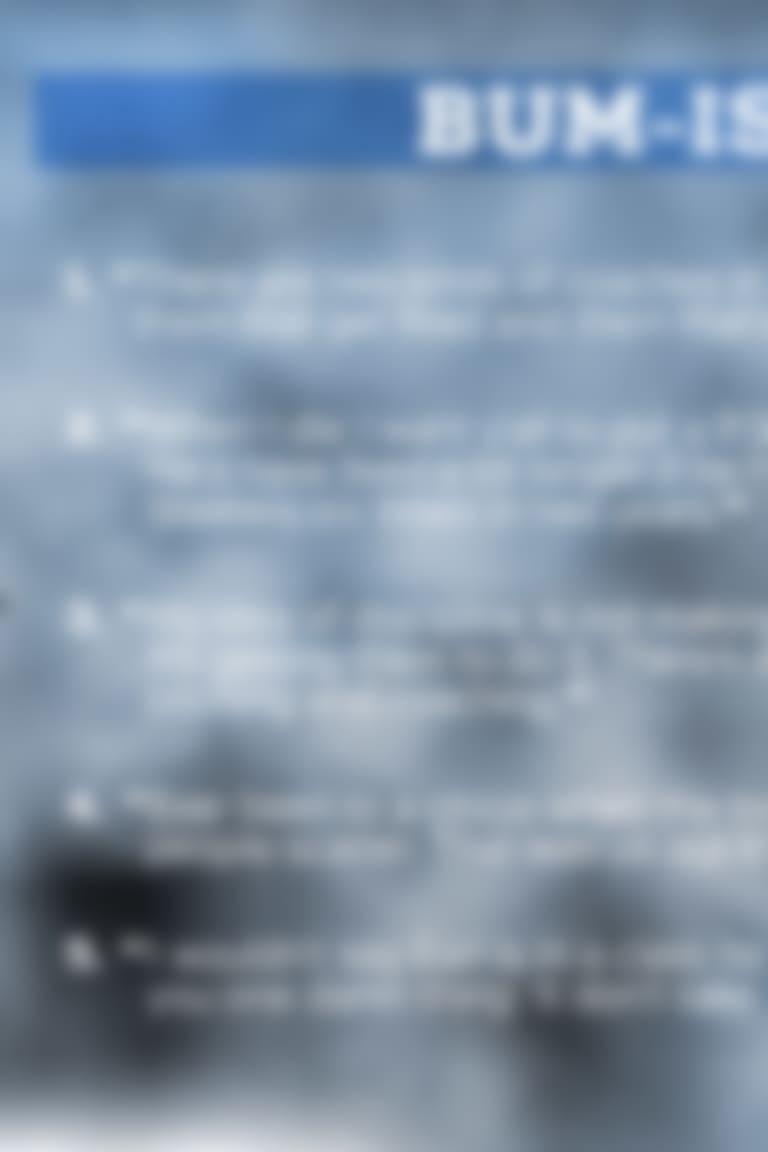 There's a tendency among some football writers to diminish Oail Andrew "Bum" Phillips as a caricature with a 10-gallon hat and cowboy boots, spewing pithy one-liners, homespun homilies and tobacco juice. There was a knowing wink in his persona, which was variously described as that of a "square-dance caller" and a "refugee from the Grand Ole Opry."
"I'm very biased because he was a really good friend of mine and a mentor," says current Green Bay Packers general manager Ted Thompson, a backup linebacker and special teamer for the Oilers from 1975 to 1984. "He did a good job of playing the aw-shucks thing, but he was extraordinarily smart."
Multiple players and writers of the era employ phrases such as "master psychologist," "master motivator," and "master of pulling strings" to describe Phillips' style.
"He was dumb like a fox. He milked that persona to his advantage," former Oilers quarterback Dan Pastorini explains. "He's got a lot of country bumpkin. He was sincere, though. It was no ploy. That was how he grew up. There was no bull—- about the man."
It didn't take long for this uniquely genuine figure to completely alter the perception of pro football in Houston.
Before Phillips was hired as the franchise's fifth head coach in a six-year span, the Oilers were downtrodden, having lost 31 of 34 games during one stretch from 1972 to '74. They had averaged barely three wins per year since the 1970 AFL-NFL merger, resulting in a situation so bleak that the city adopted a rival city's team: the Dallas Cowboys.
Once Phillips came aboard as defensive coordinator in 1974, the Oilers immediately began overhauling the roster to suit his innovative 3-4 scheme — the first of its kind in the NFL. In need of a true nose tackle, Phillips and head coach Sid Gillman targeted the player who essentially invented the position in the Kansas City Chiefs' Super Bowl IV victory over the Minnesota Vikings.
"[The Oilers] traded former No. 1 overall draft pick John Matuszak for Curley Culp and a first-round pick that became Robert Brazile," says John McClain, who covered the team for Houston Chronicle. "It was one of the most lopsided trades in history."
As the NFL's dominant nose tackle of the 1970s and the linchpin of Phillips' revolutionary 3-4 scheme, Culp would gain election to the Hall of Fame in 2013 — joining another standout from Bum's defensive front, pass rusher Elvin Bethea. If McClain's upcoming campaign with the Hall of Fame Selection Committee is successful, Brazile will soon have a bust next to those of Culp and Bethea in Canton. Walter Payton's roommate at Jackson State, Brazile was a revelation as a rookie, quickly emerging as football's first great 3-4 outside linebacker.
"People forget because he didn't have a particularly long career, but Robert Brazile was Lawrence Taylor before Lawrence Taylor," raves Dale Robertson, who now works for the Chronicle but was covering the team for the Houston Post at the time. "He was just crazy good. He invented the position that Taylor perfected. … From '75 to '79, he was Lawrence Taylor."
Buoyed by that blockbuster trade and a shutdown run defense, the Oilers finished Phillips' debut season with their best record (10-4) since 1962. The Week 5 victory over the Washington Redskins was Houston's first ever against an NFC opponent — a stunning sign of pre-Phillips futility.
As talented as the revamped front seven was, Phillips deserves a lion's share of the credit for his brilliant strategy and uncanny timing on blitz calls. Thompson praises Phillips today as a "defensive whiz kid, genius."
"Anyone running a version of the 3-4 defense in the modern NFL is Bum Phillips' offspring to some degree," SI.com analyst Doug Farrar wrote after Phillips' death in 2013. One of the best defensive minds of his era, Phillips not only popularized the 3-4 scheme but also gave University of Alabama legend Bear Bryant the idea for defensive-front "numbering," such as one-technique, three-technique and five-technique.
The Oilers' quick turnaround went beyond Phillips' defensive mastery to the close-knit family atmosphere and refreshing, fun-loving outlook he instilled in the locker room.
"We probably were the only team that looked forward to going to training camp," Pastorini wrote in his autobiography, "Taking Flak." "In a lot of ways, it was more like a vacation. We worked hard, but Bum made it fun."
Friday nights at Oilers camp more closely resembled a family picnic, complete with pizza, pitchers of beers, card games, dominoes and music supplied by the country and western stars who were friends with Phillips.
"I'll never forget Bum's words on the phone. He asked me if I'd like to come down and play a little ball," defensive end Andy Dorris marveled in Tom Danyluk's "The Super '70s." "He sounded like an old farmer trying to get a game going out in the pasture. Bum blew my mind. … I couldn't believe it. Here were guys sitting on helmets and shining up goalposts. There were stray dogs running across the field. No whistles. Everybody did his own calisthenics. Guys were wearing different outfits, T-shirts, hats."
Phillips faced criticism for being too soft on his players, for noting that anyone predisposed to make football a life-or-death exercise ought to take a stroll through Texas Children's Hospital from time to time.
"The only discipline that lasts is self-discipline. A long time ago, I gave up this philosophy of not getting close to players," Phillips said in Danyluk's book. "I'm around these guys seven months, seven days a week. I laugh with them. Cry with them. I know them. I want them to understand my fondness. I want us to be close. I think it helps them play better."
McClain recalls that he once tried to get to the bottom of Phillips' habit of throwing pizza parties, sending the team out to honky tonks or inviting them over for beer and barbecue.
"I asked him one time, why do you do all of that," McClain relays. "He said, 'You may let down your friends, but you won't let down your family. And I'm trying to create a family atmosphere. Once these guys leave, I have no control over them.' "
Dorris labeled the Oilers "football's melting pot." Seeking the right mix of personalities and skills, Phillips scanned the waiver wire for rejects, castoffs and wayward souls. He ended up signing a fireman, a softball player, an ice-cream truck driver and a cement-mixer driver.
While more fabled coaches of the 1970s, such as Don Shula and Tom Landry, might have commanded more respect, none engendered the universal loyalty of Phillips, a surrogate father to many of his players.
"I wanted to play really great for Bum because I loved him," wide receiver Mike Renfro explains. "We all loved him to death. Everybody did. He kind of let us be men, for the most [part]."
With a smashmouth defense in place and a locker-room culture fine-tuned to his specifications, Phillips understood the missing piece was an impact offensive player to balance the team and keep up with AFC powerhouses such as the Steelers, Raiders and Dolphins.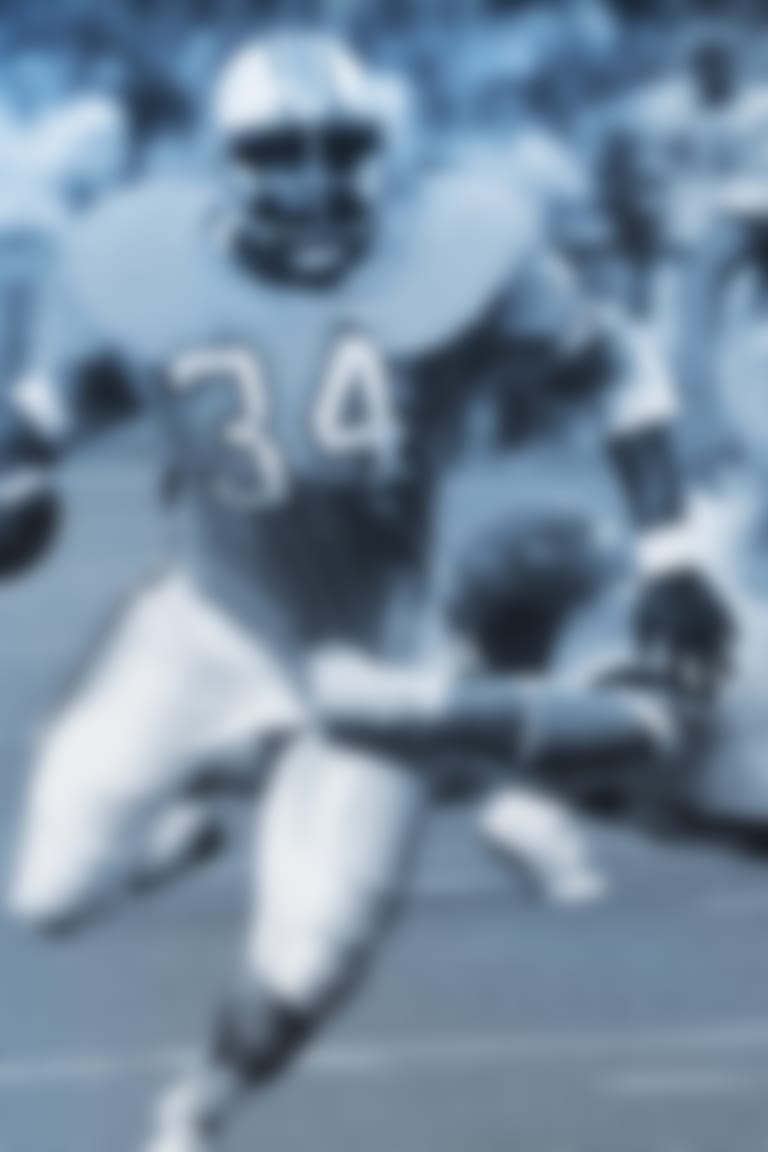 Despite logging a pair of winning seasons over his first three years as the Oilers' head man, Phillips failed to reach the playoffs. Consequently, he swung for the fences prior to the 1978 NFL Draft, trading up to No. 1 overall with designs on University of Texas power back Earl Campbell.
Entering the NFL, Campbell was showered with praise, none higher than that of then-Oklahoma coach Barry Switzer, who anointed Campbell "the greatest player who ever suited up." It's hard to convey the reverence with which the reigning Heisman Trophy winner was held in Texas. Start by picturing the pope at the Vatican.
"I don't think the city of Houston has been the same since," Phillips remarked, via John Pirkle's "Oiler Blues," in reference to Campbell's arrival.
Combined with the Oilers' strong finish in 1977, the Campbell blockbuster not only galvanized the long-suffering fan base but also made believers out of the team's callous veterans. Brazile describes Campbell's addition as an "ego boost" that fueled the Oilers' rise to the ranks of the NFL's best teams.
"Before Earl came along, this was just a stopover for a lot of players," Bethea told Sports Illustrated's Bruce Newman in 1979. "Earl put us at the watering hole; now we're going to drink with everybody else."
Renfro firmly believed Campbell was the best player in football, going all the way back to the running back's dominant state championship run in high school.
"I was riding with Mike one day," former center and team leader Carl Mauck relays, "And I said, 'Renfro, how would you like to be tackling that son of a bitch in high school football?' "
"And Renfro said, 'I was and I didn't.' "
"I said, 'What do you mean?' "
"He said, 'Hell, we played them in the playoffs. I played free safety and I always cut-block people to tackle them because I wasn't very big. Early in the game, Earl broke through and I went down to cut-block him. He took his hand and put it on the back of my helmet and rammed my head right into the turf. I got up and he was in the end zone. I never tried to tackle him after that."
NFL safeties and linebackers soon felt Renfro's pain, perhaps best encapsulated by the iconic rookie-season run in which Campbell gored linebacker Isiah Robertson in the chest and blew through the second level of the Rams' defense before he was brought down by his torn jersey.
"He made a believer out of me," Robertson said after the game. "He's one of — no, he's the hardest runner I've ever faced. He's so big you can't wrap him up and so strong you can't bring him down. All you can do is slow him up and hope for help."
When broadcaster Merlin Olsen told his former Rams teammate that he planned to replay the run before an upcoming telecast, Robertson pleaded his case.
"Isiah asked me not to do it," Olsen said, via a 1986 Chicago Tribune story. "He said the Rams were already calling him, 'Grauman's Chinese Theatre' because of the footprints all over him."
Two months later, the rest of the country discovered Campbell's greatness in a riveting nationally televised game against Miami that would be memorialized by superstar broadcaster Howard Cosell as the best in "Monday Night Football" history. The "Luv ya Blue" bedlam was introduced that November night, as Cosell crescendoed with each touchdown in a seesaw 35-30 thriller, reaching a climax when Campbell outraced the Dolphins defense for an 81-yard score — his fourth of the game. The Astrodome erupted in a paroxysm of Columbia blue pompons as Campbell closed out the Oilers' win with 199 yards and the NFL rushing lead.
"What a game! And the crowd is beside itself. Look at them!" Cosell boomed to an intoxicated television audience. "What you've seen tonight, ladies and gentleman, is a truly great football player in the late moments take total personal command of a game! … An extraordinary personal performance, an extraordinary team performance! And our congratulations to an exceptional Houston football team."
Eleven games into Campbell's career, fans were accustomed to seeing him inflict damage with the pure physical power of 36-inch thighs churning like pistons. The 81-yard romp on his 28th carry deep in the fourth quarter sent a disturbing message to NFL defensive coaches watching at home: Earl also had wheels.
"The one thing I don't like about football in general is everybody puts so much emphasis on the 40-yard dash. When I came into the league, I couldn't do better than a 4.7," Campbell says. "When that camera is on you and your number is called, you run a 3.4 or whatever with so much adrenaline. … I think that night let me know as an individual and let our team know as a whole that we could win some big games. I think the city of Houston fell in love with the Houston Oilers that night … I think that was when the 'Luv ya Blue' was born."
Campbell would go on to capture numerous awards that season, including NFL Rookie of the Year and NFL Player of the Year, becoming the first rookie to lead the NFL in rushing since Jim Brown in 1957. Phillips boasted that Commissioner Pete Rozelle was the only person to ever have a greater first-season impact in the NFL.
"Bum made things work that frankly shouldn't have worked all that well," Dale Robertson insists, "but please understand, if he were still with us today, he'd tell you that if it hadn't been for Earl, none of it would have mattered."
There was a problem with Campbell and the surging Oilers, however: On the verge of the playoffs, they were unsure of their quarterback's status. Pastorini was hospitalized for three days after suffering three broken ribs, a strained hamstring, a badly bruised elbow and a knee strain late in the regular season. Armed with a baseball bat and a jacket made out of a lightweight Navy SEAL life preserver, an inventor named Byron Donzis appeared at Pastorini's bedside for a demonstration that would change the NFL for years to come. Donzis convinced Pastorini that the Kevlar padding and air pockets in the first-ever football flak jacket would cushion his ribs enough to allow him to suit up for the rematch with Miami in the Wild Card Round of the playoffs.
"I was the guinea pig," Pastorini says. "I'd have gone to a defrocked faith healer if I thought it was going to help me play."
An Oilers team that had squeaked out all 10 regular-season wins by way of comeback went on to vanquish the Dolphins (17-9) and Patriots (31-14), setting up a much-awaited showdown with the AFC Central rival Steelers with a trip to the Super Bowl on the line.
Houston was rocking. Years of bumbling, stumbling and fumbling had given way to the potential for gridiron redemption. The first organization to endure back-to-back 1-13 seasons was now the second-best team in the league. Fans finally felt safe embracing emotions that had been suppressed since the early 1960s. Mauck whipped the city into a frenzy, releasing "The Oiler Cannonball," a musical tribute set to the tune of "Wabash Cannonball." Pastorini, Texas' answer to Joe Namath as the untamed playboy with an 80-yard arm, showed up in a full-length fur coat and a Columbia blue cowboy hat.
Although an October win at Pittsburgh led Houstonians to believe a repeat performance was possible, it quickly became apparent that the Oilers couldn't hang with the Steelers in icy conditions. Plagued by nine turnovers and poor footing for Campbell, the Oilers fell in a blowout, 34-5.
"The behinder we got, the worse it got," Phillips quipped, via Pirkle's book. "… I don't think Billy Graham could have brought us back. The weather didn't beat us, Pittsburgh did."
While the Oilers stewed on the flight back to Houston, the hometown faithful cooked up a pep rally of unprecedented proportions. A welcome party had been staged, win or lose, billed by a local radio station as the "I Love You, Houston Oilers Night."
Pastorini explains: "The captain came over the intercom and said, 'Guys, we're going to do something a little different this time. You guys have a bunch of fans at the airport welcoming you back home.' We're just kind of looking at ourselves going, 'What the hell? We lost.' "
A parade followed the team bus from the airport to the Astrodome, finally arriving at 11 p.m. CT to the sight of an estimated 50,000 pompon-waving, beer-drinking fans. The crowd nearly equaled that of the actual game at Three Rivers Stadium. Oilers players were blown away. Phillips vowed to take the memory to his grave.
"What people don't realize," Phillips said, in Pirkle's book, "is there were thousands of people in cars lined up all along the road all the way from the airport to the dome. People were honking and clapping for our buses all the way there. More people were outside than there were inside."
Columnist Lynn Ashby of the Houston Post put the festivities into perspective: "We were not celebrating a loss to the Steelers, but a victory over not caring. Now we care. Now almost everyone is an Oiler fan. … Houston has come up from the deepest valley to the mountainside. Next year, we plant the flag on top."
Shortly thereafter, owner Bud Adams penned a guest column in the Houston Chronicle, outlining the importance of his team to the city of Houston, which he hailed as the "focal point of the world" at the time.
"It's a team with personality that everyone in America can relate to," Adams wrote. "… There are those who will say that having a sports franchise is not important to the city, nor is the success of a sports franchise important to a city. I know better."
"They called it 'Luv ya Blue,' NFL Films president Steve Sabol would later say, regaling television audiences, "and we had never seen anything like it."
The "Luv ya Blue" phenomenon came into full blossom the following season.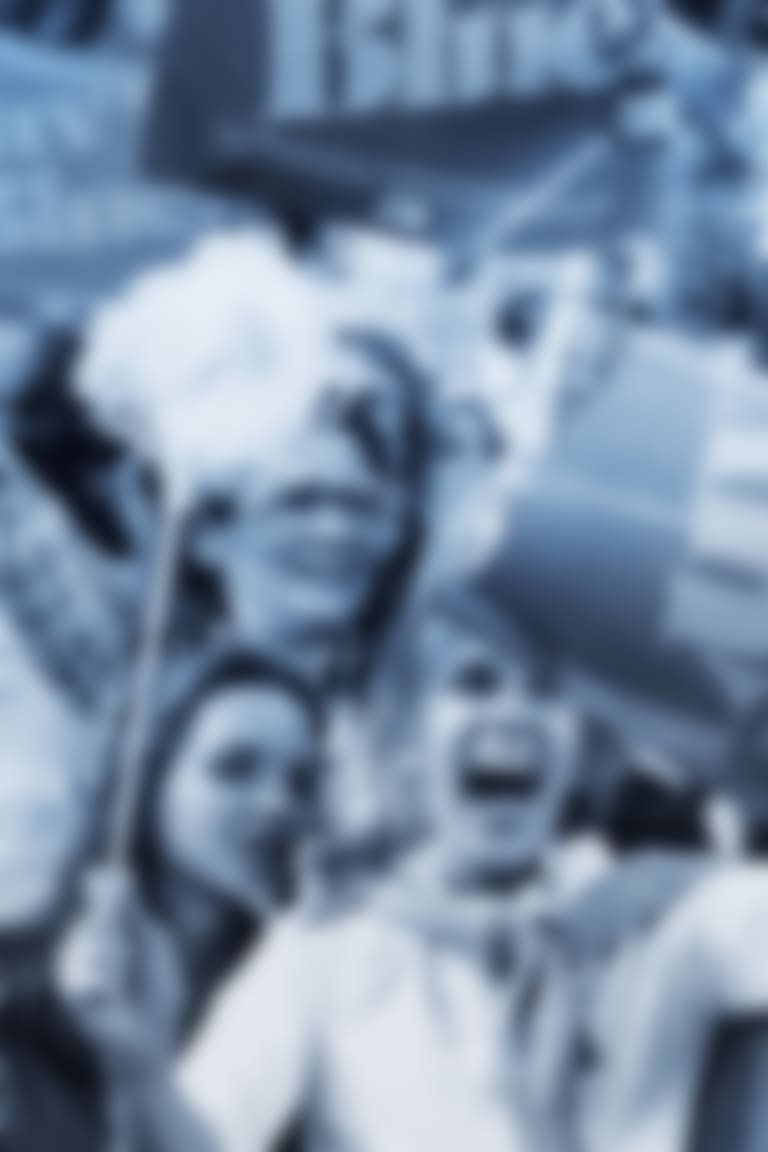 Although Pastorini got off to a slow start in 1979 due to nerve damage in his shoulder, Campbell carried the team to its longest winning streak in 17 years — highlighted by a thrilling road victory over the favored Cowboys on Thanksgiving Day.
"If they're America's team," Phillips quipped, "I guess we must be Texas' team — and that's better."
The Oilers weren't just the hottest ticket in town. They were becoming a nationwide sensation. Pastorini remembers a postgame phone call from late-1970s "It" girl Farrah Fawcett, which prompted a whirlwind romance with the blonde bombshell.
"Everybody was pretty fired up about us being legitimized beating them on Thanksgiving Day in front of God, country and everybody else," Pastorini explains. "And Bum making that statement was kind of bold. This city was ready to back him up. Texans are not bashful, especially Houstonians — they're the first ones to step up if they're proud of something."
That victory over the home-state rivals was followed two games later by a grueling, 20-17 win over the Steelers before a sea of Columbia blue. The 55,000 fans, many sporting "I hate Pittsburgh" T-shirts, were handed 22-by-16 "Oiler Blue" cards, creating a wildly colorful scene for the national television audience.
"That was probably the most hysterical I've ever seen Houston football fans," Robertson says. "That was a game where the defense just crushed Terry Bradshaw and the Steelers' offense. At that point, everybody thinks, 'Alright, we've got 'em now. We're better than them.' That little window right there, the town went completely berserk."
Houston was swooning. The city was not only riding high on the home team's momentum and an economic boom from the oil industry, but was also at the epicenter of a pop culture craze in country and western music. It was a perfect convergence of energy, similar to Los Angeles in the glory days of the 1980s "Showtime" Lakers.
"The 'Urban Cowboy' craze was already a big deal here," McClain recalls. "The movie came from Aaron Latham's story in Esquire Magazine after he had come down here and hung out at Gilley's nightclub in Pasadena.
"When the movie was filmed, it was such a big deal nationally because John Travolta was so big coming off of 'Saturday Night Fever' and 'Grease.' The rest of the country just sort of got fascinated with country music. … I remember everybody wore big old cowboy hats, big cowboy boots. I still got all kinds of boots from that period — I paid a lot of money for them."
Robertson offers a similar memory: "The only time in my life I ever owned a cowboy hat was 1978 and 1979. You simply had to wear a cowboy hat with turkey feathers all over it. That's just what we did. … The cowboy thing was huge."
Renfro is semi-evangelical about the scene, preaching its praises as the hub of excitement at the end of the decade.
"I tell people all the time, Houston was the best city in the world at the time," Renfro exclaims. "When I get drafted by Bum and the Oilers in '78, I get down there and it is dynamic. Everybody I knew had money. If they didn't have — as we all laughed about — an oil well in their backyard, they were killing it in the real estate business, billions were coming up left and right. … Everybody I met, money would just fall out of their pocket. The economy was helping the citizens of Houston, but the sports teams — especially the Oilers — really brought them to a whole 'nother level."
If the "Luv ya Blue" hysteria was cresting on the heels of dramatic victories over the Cowboys and Steelers, it reached a high-water mark in the first two rounds of the 1979 playoffs. Amid a surreal scene featuring yard signs, bumper stickers and new songs such as two-time Pro Bowl receiver Ken Burrough's "Super Bowl Itch," the Oilers earned their first home playoff win since the 1960 AFL Championship. That 13-7 victory over the Broncos came at a high price, however, as the team's three most valuable offensive players went down with game-ending injuries. Pastorini and Campbell suffered pulled groins while Burrough rebruised his tailbone. All three would miss the Divisional Round contest versus Dan Fouts and a Chargers offense that was the most prolific the NFL had ever seen. To make matters worse, fill-in running back Rob Carpenter suffered a severe sprain in Thursday's practice, leaving him on crutches.
By game time, the Oilers were one of the biggest postseason underdogs in history. Carpenter ditched the crutches and eschewed a pain killer because he "wanted to feel the pain." That message set the tone for a stunning 17-14 upset, featuring four interceptions and a blocked field goal by safety Vernon Perry in a starring role.
"You hear a lot about games being character builders," Phillips said after the game, via Pirkle's "Oiler Blues." "Well, this was a character finder. Never, in my 31 years of coaching, have I seen one like it."
The performance was so inspiring that rival executives began jumping on the Oilers' bandwagon.
"I've never rooted for the Houston Oilers in all my life and I didn't think I ever would," Cowboys president Tex Schramm said, via Pirkle's book, "but the courage they displayed in the face of all that misfortune made me root for them."
Added Rams general manager Don Klosterman, "You could have bet me that I never would have rooted for the Oilers again. But when I sat there and watched them in that game, I had to root for them. Anybody would."
Despite the litany of injuries entering the AFC Championship Game rematch in Pittsburgh, Phillips' confidence was never higher.
Playing through pain, Pastorini was just hitting his groove in a tightly contested, back-and-forth showdown when a Renfro touchdown reception was ruled out of bounds. Olsen and play-by-play man Dick Enberg were outraged in the booth, making it clear to the television audience that the catch was good.
The Oilers fell apart thereafter, losing all momentum — and ultimately the ballgame. The ensuing controversy over Renfro's non-catch led directly to the NFL's instant replay mechanism.
Limping out of Pittsburgh and licking their wounds for a second straight January, the Oilers weren't sure what to expect when they arrived back in Houston.
As soon as the game was over, fans began piling into the Astrodome for another welcome-home pep rally. When the crowd reached 55,000, per Ed Fowler's book, "Loser Takes All," another 15,000 to 20,000 were shut out of the stadium. Thousands more were turned away by street barricades. For comparison's sake, the Rams were greeted by 4,000 fans when they returned to Los Angeles with the NFC title that year, per Fowler.
The crowd estimates have taken on a mythical nature in Houston over the years. Pastorini puts the number of combined fans in the airport, along the highway, outside the stadium and in the Astrodome at 300,000.
"It was incredible. It was an incredible sight," Pastorini adds. "I don't know what it was about that team and that era and that time here in the city. It was just the right fit."
Safety Mike Reinfeldt, who would go on to become the vice president of the Tennessee Titans, offers a more conservative estimate.
"My memory of that would be that the stadium was swollen, there were people lining the streets into it," Reinfeldt says. "It's like almost everybody couldn't get into it. So it had to be in excess of 50,000 I would think."
Just imagine how many would have turned out had the Oilers been victorious.
No matter the number, the rabid fans turned the acclaimed Eighth Wonder of the World into the world's largest indoor party. When Pastorini, Campbell and Brazile entered the stadium on motorcycles at 10:30 p.m. CT, they were greeted by a Columbia blue Santa Claus, a sea of pompons, a cement truck painted as a giant football, firetrucks with sirens blaring and endless renditions of the Oilers' fight song.
Phillips brought the house down when he unfurled one of the most famous quotes in Houston sports lore.
"This year, I said the road to the Super Bowl went through Pittsburgh," Phillips famously shouted. "I'll tell you one damn thing: Next year, the road to the Super Bowl goes through Houston. I said there's no way they can top the reception we had last year, but let me tell you one damn thing: You've topped it. One year ago, we knocked on the door; this year, we beat on the door; next year, we're gonna kick the sumbitch in."
Sabol was fond of claiming that pro football reached its apex in the 1970s, with the respectful Oilers-Steelers rivalry at the forefront. The ultra-physical matchups between the two AFC Central powers were widely billed as "World War III."
To Phillips' credit, he went all-in the next year with an almost maniacal Steelers obsession. He traded Pastorini for Raiders Pro Bowl passer Ken Stabler, who had won his last three matchups with Pittsburgh. He didn't stop there, either. Phillips also acquired Oakland's bone-jarring safety Jack "The Assassin" Tatum and, later in the season, All-Pro tight end Dave Casper. Bum even took a late-round draft flier on Craig Bradshaw, Terry's younger brother.
"The one team in the league that occasionally bedeviled the Steelers were those Raiders," Robertson explains. "Stabler and Tatum and Casper had some really, really, big, important games against the Steelers. If you can't beat 'em, trade for 'em."
The Oilers went on to become the only AFC team to make the playoffs in each of the 1978, 1979 and 1980 seasons. It was all for naught. Although the Steelers left the window open by missing the playoffs for the first time in nine years, the Oilers lost in Oakland to open the postseason. Having fallen to the eventual Super Bowl champions for the third consecutive year, Phillips was unceremoniously dumped by Adams in a decision that looks as short-sighted now as it did then.
Phillips went to his grave believing he could have reached the promised land if he had been given one last opportunity in 1981. True to his persona, he also lamented, via Pirkle's book, "When I die, I want y'all to put a P.S. on my tombstone: He'd have lived a lot longer if he hadn't had to play the Steelers six times in two years."
"I will say this," Campbell states. "I think he knew how to play Pittsburgh better than anybody back then. I do believe that if he had had that one more year, he would have brought a Super Bowl to Houston."
Thompson has reached a different conclusion after more than 20 years as an executive with the Packers and Seahawks.
"There's nothing wrong with people thinking their team could've done this or could've done that," Thompson says, "but I've been in this business long enough to know that you're either all wet or you're not wet at all."
It's tempting to paint the "Luv ya Blue" Oilers' legacy as one of disappointment and missed opportunity, but that doesn't square with their place atop the hierarchy of Houston's sports teams.
"[Houston Texans owner] Bob McNair knows this because he moved here in '60 and had season tickets through all of this," McClain explains. "I told him and I told every coach through the years: You will have to win a Super Bowl to get the fans here to feel about the Texans the way they felt about the 'Luv ya Blue' Oilers."
The players and writers who still call Houston home testify unequivocally that the Phillips-Campbell Oilers represent the most fondly remembered era in a city where football is king.
They never hoisted a Lombardi Trophy but still demonstrated a knack for bringing the moment alive. "Luv ya Blue" was a manifestation of an unbridled joy that produced enduring memories: Campbell's virtuoso performance on "Monday Night Football," the Thanksgiving Day triumph over America's Team, the series of "hammer and tong" clashes with the Steelers and the two pep rallies that perfectly captured the rare phenomenon of an entire city embracing a sports team — with abandon.
"I think it's the biggest thing that ever happened in the state of Texas, to be honest — outside of the Cowboys," Campbell insists.
"I think the 'Luv ya Blue' era will never die."
Follow Chris Wesseling on Twitter @ChrisWesseling.
Source: Read Full Article