Harry Kane: Tottenham striker calls for end of June cut-off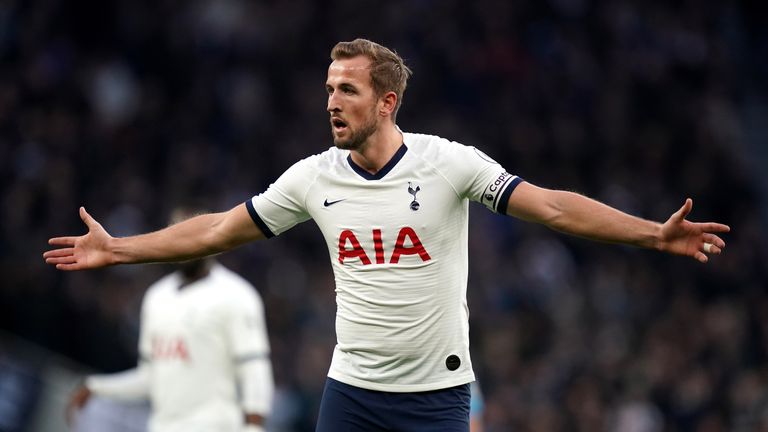 Harry Kane fears the Premier League season may not be completed following the coronavirus pandemic unless it resumes by the end of June.
UEFA president Aleksander Ceferin admitted this weekend the European football season "would probably be lost" if it won't restart by the end of June at the latest.
When could the Premier League season finish?
Coronavirus latest: Latest developments from across sport
Full Coronavirus coverage on Sky Sports
The governing body of European football has set up a task force to draft up a potential calendar for federations to follow after the coronavirus pandemic forced all of its major leagues to halt.
Speaking to Sky Sports' Jamie Redknapp, Tottenham and England striker Kane hopes the Premier League can fulfil its fixtures in the coming months, but admits there will have to come a "cut-off point" as the global crisis deepens.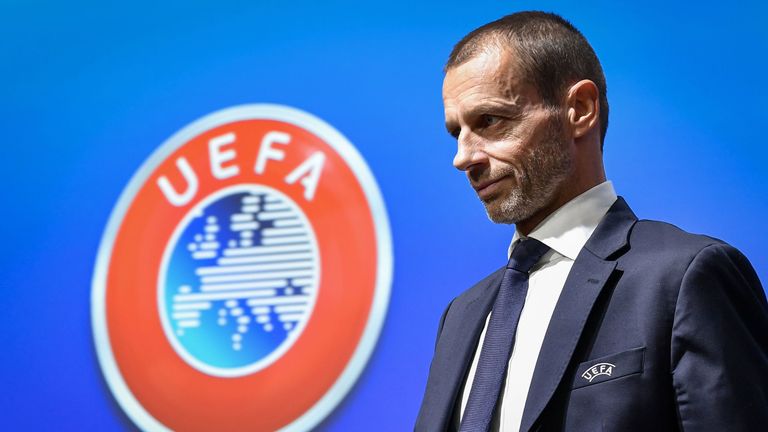 He said: "I know the Premier League are going to be trying all they can to finish the season, looking at every option possible. For me, I feel we need to try to finish the season, but there needs to be a point where enough is enough.
Kane refuses to rule out future Spurs exit
"We may have to say, 'we can't finish it'. Going into July and August and pushing next season back, I don't really see too much benefit in doing that. I don't know what's going on behind the scenes, and what it means financially for clubs.
"From a players' point of view, let's try to finish the season, but there needs to be a limit and probably the limit for me is by the end of June.
"If it isn't completed by the end of June, we should look at the options and look forward to next season otherwise I feel it will have such a knock-on effect to next year, the Euros, then the World Cup in 2022."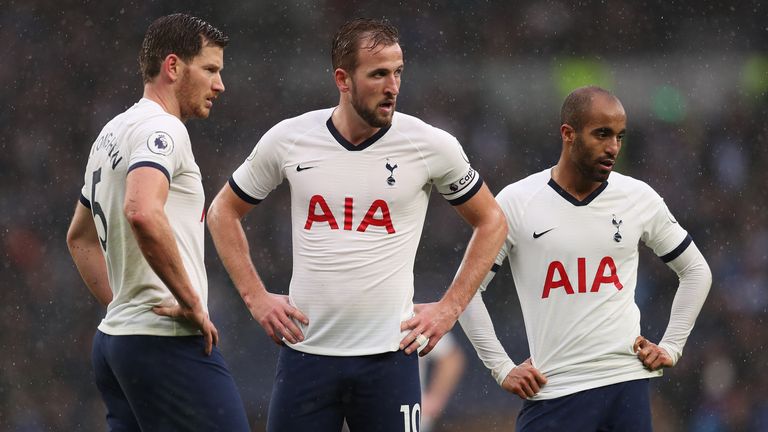 Ceferin says that while there are multiple scenarios up for consideration, he could not assure it will be possible to bring the current season to an end, with everything depending on how the pandemic will evolve.
Kane refuses to rule out future Spurs exit
Podcast: Who is PL player of the season?
Spurs allow Son, Bergwijn to leave UK
In England, the Football Association has already decided to declare the season null and void for non-League divisions below the National Leagues North and South. The Premier League will reconvene at a meeting on Friday to discuss their next steps in responding to the virus.
The uncertainty around the continuation of the football season has thrown up a range of issues, including the fates of out-of-contract players, staff and sponsor payments and the Champions League and Europa League finals.
Kane spoke to Sky Sports on a range of subjects during an hour-long live webcast with Redknapp, which included his Tottenham future and working under Jose Mourinho in addition to the following topics…
Kane on his rehabilitation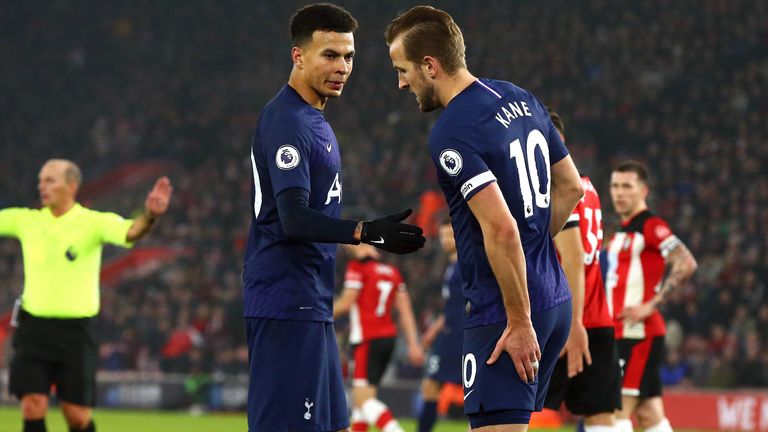 "Things have been going great – I was doing my rehab at Spurs until last week. Now, I'm just continuing that at home. I'm at a stage where I'm nearly back at full training. Whenever we get back, whether it's a few weeks or a month, two months, I'll be ready to integrate with the group.
"I'll see how I feel as there's no rush and there's no panic. I'm in a good place so I'm just using this time to heal even more because with all injuries, there's always a stage when you're ready to go back but if you give it a bit more time, it always helps.
"The manager has been texting us and we've all been given individual programmes to work on so hopefully all the lads are sticking to those. We're all trying to adapt to make the most of the situation. We're itching to get back but we know it'll be a little while yet. We're fortunate as players to have gyms and swimming pools in our houses."
Kane on starting out in football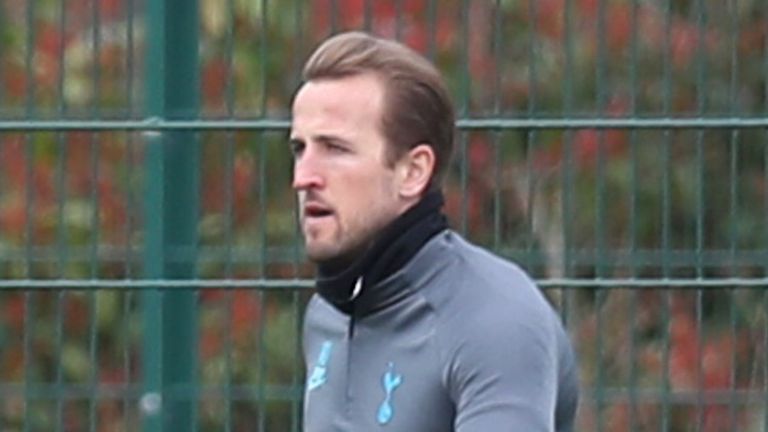 "I went to Arsenal's academy when I was about six or seven. That was my first taste of a professional set-up. I was there for about two years but then they released me.
Latest Tottenham news
Tottenham transfer rumours
"I went back to playing for my Sunday league team Ridgeway Rovers when I was about 10. Tottenham picked me up when I was 11 and it was a funny story.
"I was on trial for six weeks and then I was told that they weren't going to sign me. It was a case of moving onto the next club for me. I went to Watford for a trial and we ended up playing Tottenham in a game. I scored a hat-trick playing for Watford playing against Tottenham!
"That night, the head of their academy phoned my dad and said that they wanted to sign me. It was a difficult decision at the time because they'd said no and now they want you.
"In the end, I think we made the right choice and since then the rest is history. It showed that at that age, I wasn't the best player in the team. I wasn't physically that strong or that quick. I only started to develop at 14 or 15, gained confidence and then my technique shone through."
Kane on England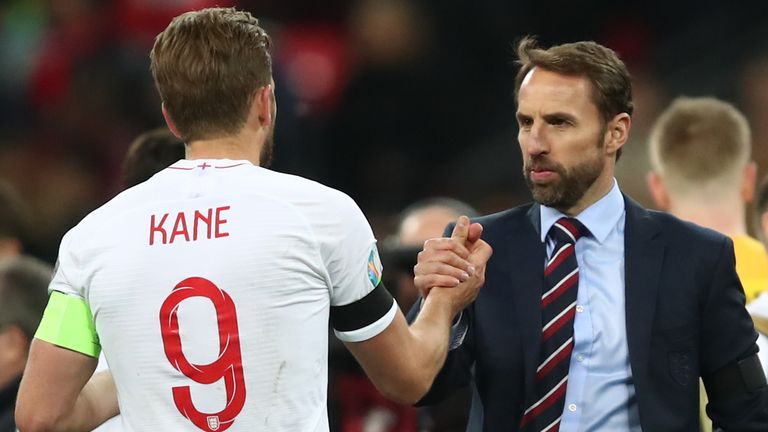 "My England debut [against Lithuania in March 2015] is still probably my favourite England moment. Scoring 79 seconds after coming off the bench is literally everything you dream of as a kid.
"My England career has been fantastic up to date, with being named captain, and having the 2018 World Cup which brought the fans and the nation together was a huge achievement.
"The next thing for England is to win trophies. We have a very exciting team, and it's down to us to show that we can win trophies at an international level. Every time we play we seem to be clicking and getting better with every game.
Source: Read Full Article