How Chelsea's academy finally came of age
"It feels like two separate clubs," one Chelsea academy graduate remarked last year as Maurizio Sarri loitered on the side of the training pitch, a cigarette butt locked between his teeth, watching as his coaching staff bickered with senior players. "It's not Chelsea," they continued. "It's a first team and an academy."
It's a divide which has defined and fractured a generation at Chelsea ever since Roman Abramovich's takeover in 2003. As hundreds of millions of pounds were piled into the club's assault on history, statutory demands of success and champagne football left the academy bottlenecked and in the doldrums for the best part of a decade.
The doubts of the club's best young players grew and grew. The most talented forced exits, others were cast out on loan, while the remainder idled in the reserves. Despite a few scattered debuts, one way or another, the flashes of youth always fizzled out. "Everyone knew about the talent Chelsea have in the academy," says Charly Musonda, who made his debut in 2017 before his career was hampered by a chronic knee injury. "But it was very difficult to get an opportunity. You had Pedro coming from Barcelona, Willian was one of the best players in Brazil. At 19 years old, it was hard to break in."
Download the new Independent Premium app
Sharing the full story, not just the headlines
"It was very difficult to see a pathway," adds Jonathan Panzo, an England U17 world champion who left for Monaco in 2018. "I thought it would be better to go somewhere else and get some experience. I thought I was ready."
It may have taken the perfect storm but, in the space of just six months, that past was stripped back and replaced by a sparkling vision of the future, from ambivalence to hope. The club's transfer ban – ironically a result of 150 breaches of Fifa laws relating to 69 underage players – effectively forced Frank Lampard to turn to the academy. But the graduates – 12 in total – he's given debuts to this season have taken that chance and transformed it into a revolution.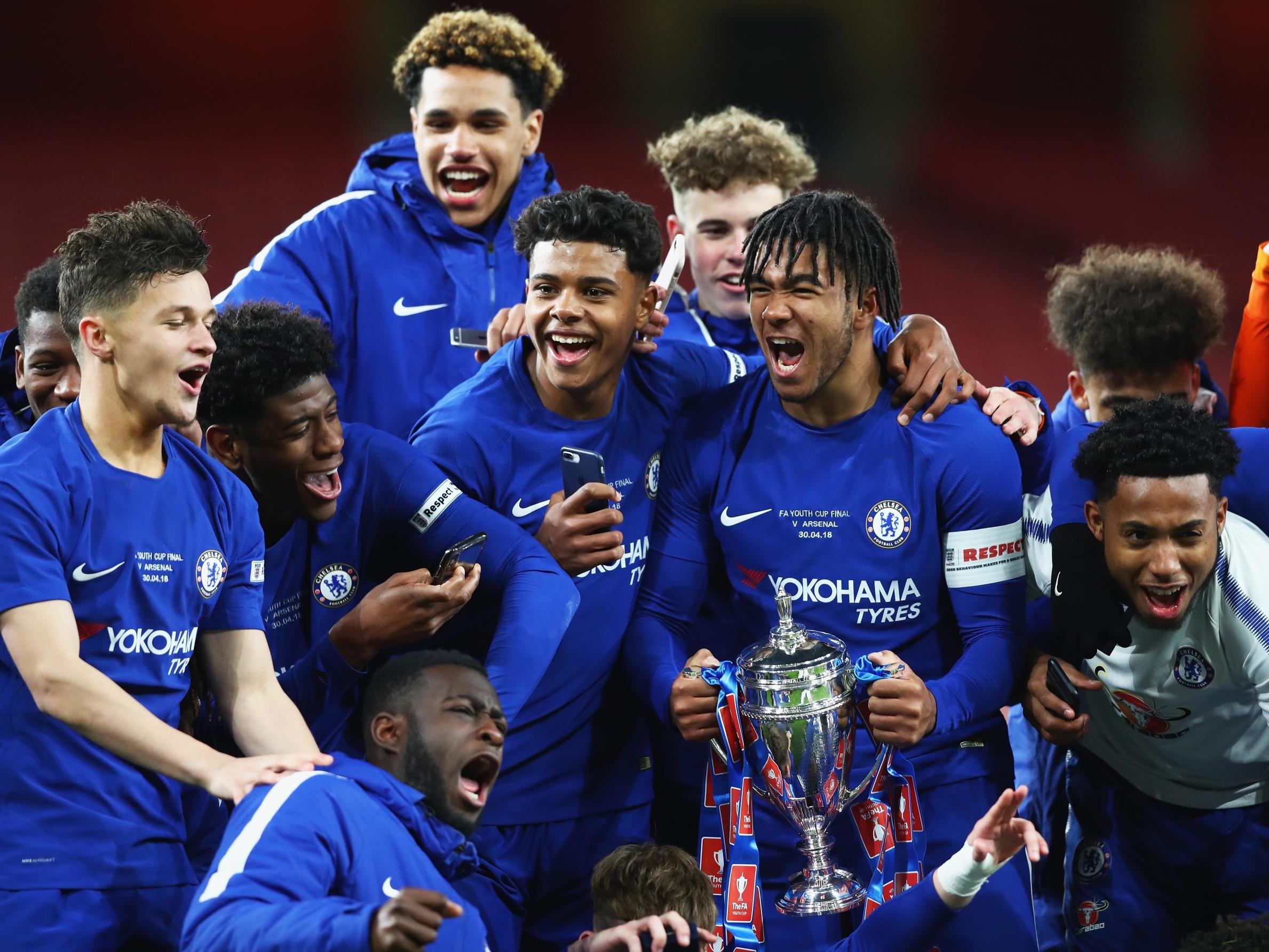 "I never thought it would be too hard to break into the first team," says Reece James, who rejected a move to Crystal Palace last summer and has since established himself as one of Europe's best young full-backs. "When you have a manager who believes in youth, who believes in you, you know that the chance will come. If you're good enough, the pathway is always there."
Some chalk it down to luck. A club who for so long neglected its academy, whose vast loan list has been written into folklore, forced to realise what's always been right in front of them. And, to an extent, that's the truth. "You've got to have a manager that, first and foremost, wants to look. We've had managers at Chelsea where they'd be 50 yards away, there'd be a Champions League U19s game going on, and they're sat in their office," Lampard's assistant, Jody Morris, said in an interview last year. "Some managers aren't interested – they don't care about youth."
It was Neil Bath, who became academy manager shortly after Abramovich's arrival, that persuaded the oligarch to help overhaul the club's youth programme, relocating to Cobham and significantly increasing the strength of its scouting and recruitment, first in London and then throughout Europe. Privately described to The Independent as "more like a teacher and headmaster than a coach", today's breakthrough is a product of his 15-year blueprint. "Neil Bath has been fantastic for the coaches and the players," says Musonda. "He brings them up the right way."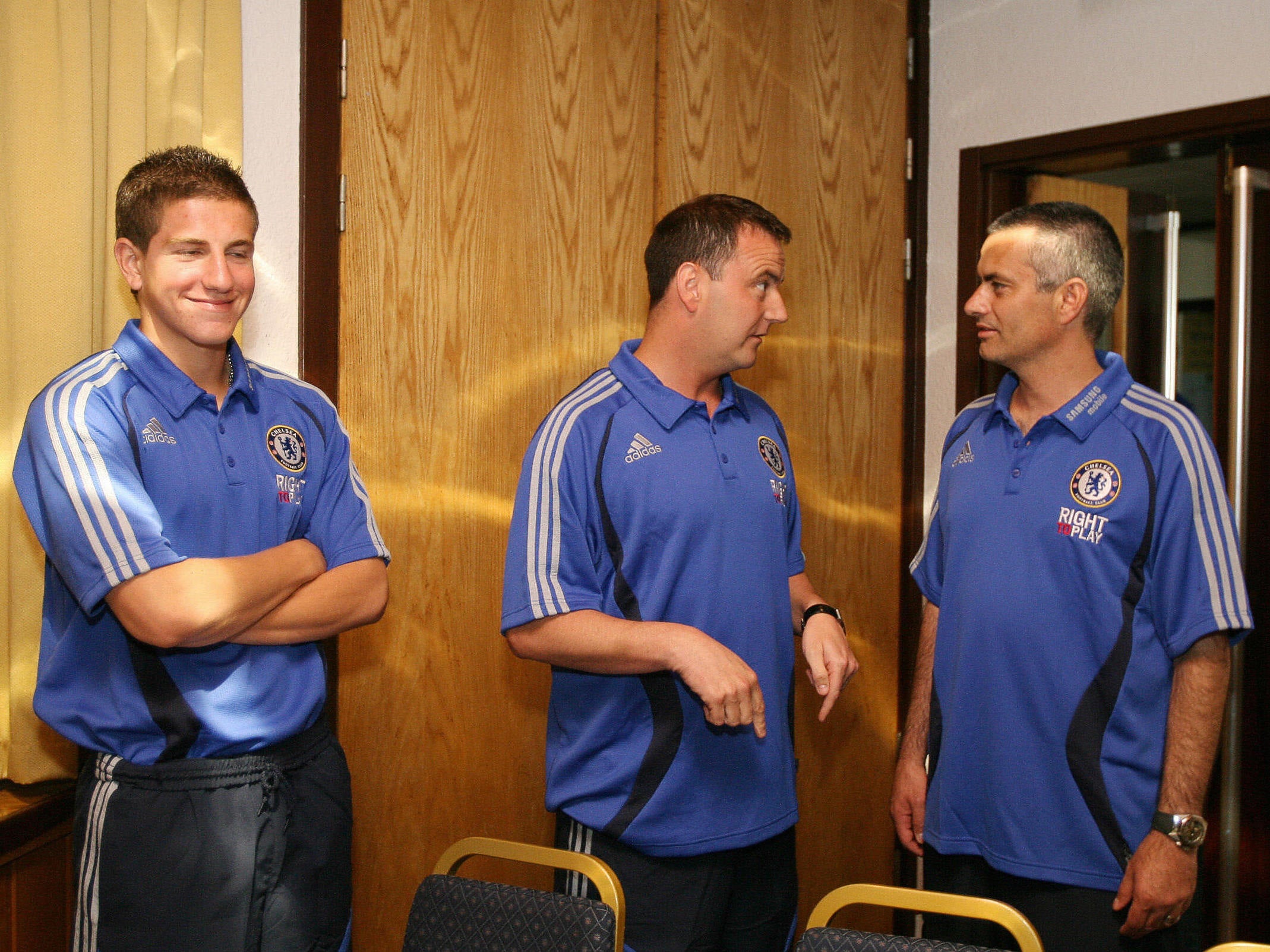 "It's the coaching staff [that makes Chelsea's academy so successful]," adds Tino Anjorin, who made his debut in the FA Cup earlier this season. "They're just top. From the U6s, the summer camps up to the U23s, they're technically, tactically, physically the best coaches in Europe."
Michael Emenalo – "the driving force behind the academy" – and Bath's assistant, Jim Fraser, knit close relationships with families, scouts and agents to ensure the club beat rivals to the best talent. Musonda, for example, had been close to joining Barcelona before Chelsea offered places in the academy to his two older brothers. "Chelsea can throw everything at it," says one agent who's worked with a number of players at the club. "It's well-known they can offer what others can't."
Success within the academy itself was gradual, then sudden, and then virtually unstoppable. In 2010, the club won its first FA Youth Cup in 49 years – the same year Emenalo was promoted to technical director and stubbornly ploughed investment into the academy, with the aim of creating a first-team squad where over half the players were homegrown despite dissenting voices.
In 2014, Ruben Loftus-Cheek, Andreas Christensen and Musonda were part of the side who kick-started an unprecedented streak of five successive titles. "I always knew we were part of something special," says James, who won Youth Cups in 2017 and 2018. "There was never a game we didn't win. We were never an average team [in any age-group]."
"Chelsea prepare you with a winning mentality from a young age," says Anjorin. "Even when it's about having fun, Chelsea are always winners through every age group. You always have that in you, you just get fed into it."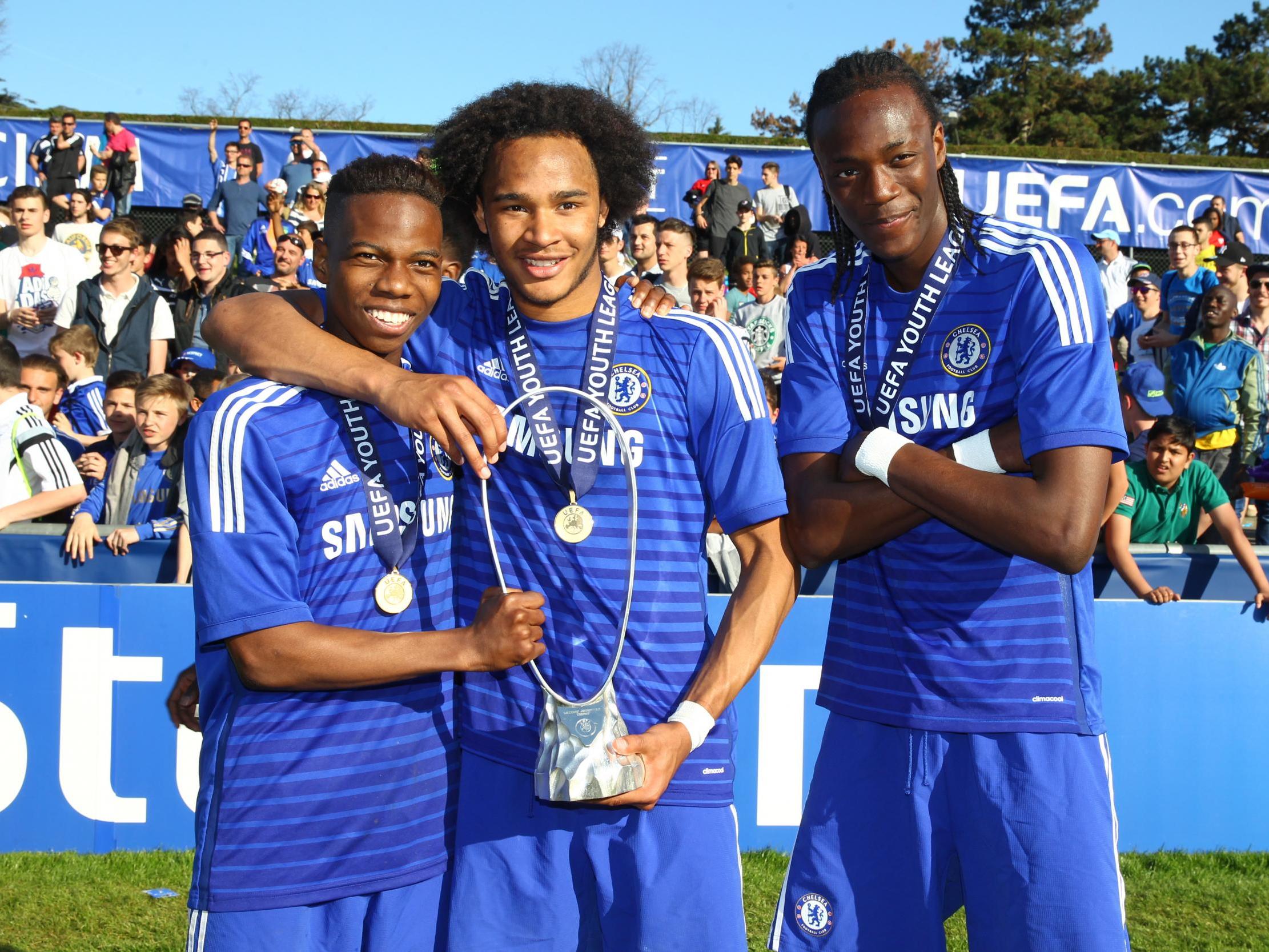 Another key aspect of Bath's system was pushing the academy's best prospects to play in higher age groups, with Musonda, Panzo and Callum Hudson-Odoi among those to regularly play two levels above. "I grew massively in my first season with the U18s," says Anjorin, who was only 16 when he scored the final goal in Chelsea's 7-1 Youth Cup final thrashing of Arsenal. "It was a massive jump, training hard day in, day out, the intensity was a lot higher, there were a lot more demands on your body, and technically I had to be a lot sharper. Being the youngest, I always looked up to the other players."
"That culture has to be built organically over a long time," Bath said in a rare interview last year. "You can't just click your fingers and create it. You have to stick to your values and live them every day."
Still, though, no matter how great the success or loud the yearning from the club's supporters, players couldn't bridge the gap between the academy and the first team. Change had touched everything, yet – at a senior level – permeated nothing. The club's loan system, sometimes featuring over 30 players a season, was hit with accusations of stockpiling as players became caught in the logjam. "It's very hard to have patience at times, but you learn to appreciate that there are world-class players [ahead of you]," says Jake Clarke-Salter, who won three successive Youth Cups but has since spent as many seasons on loan. "As a young player, your dream is always to break straight through."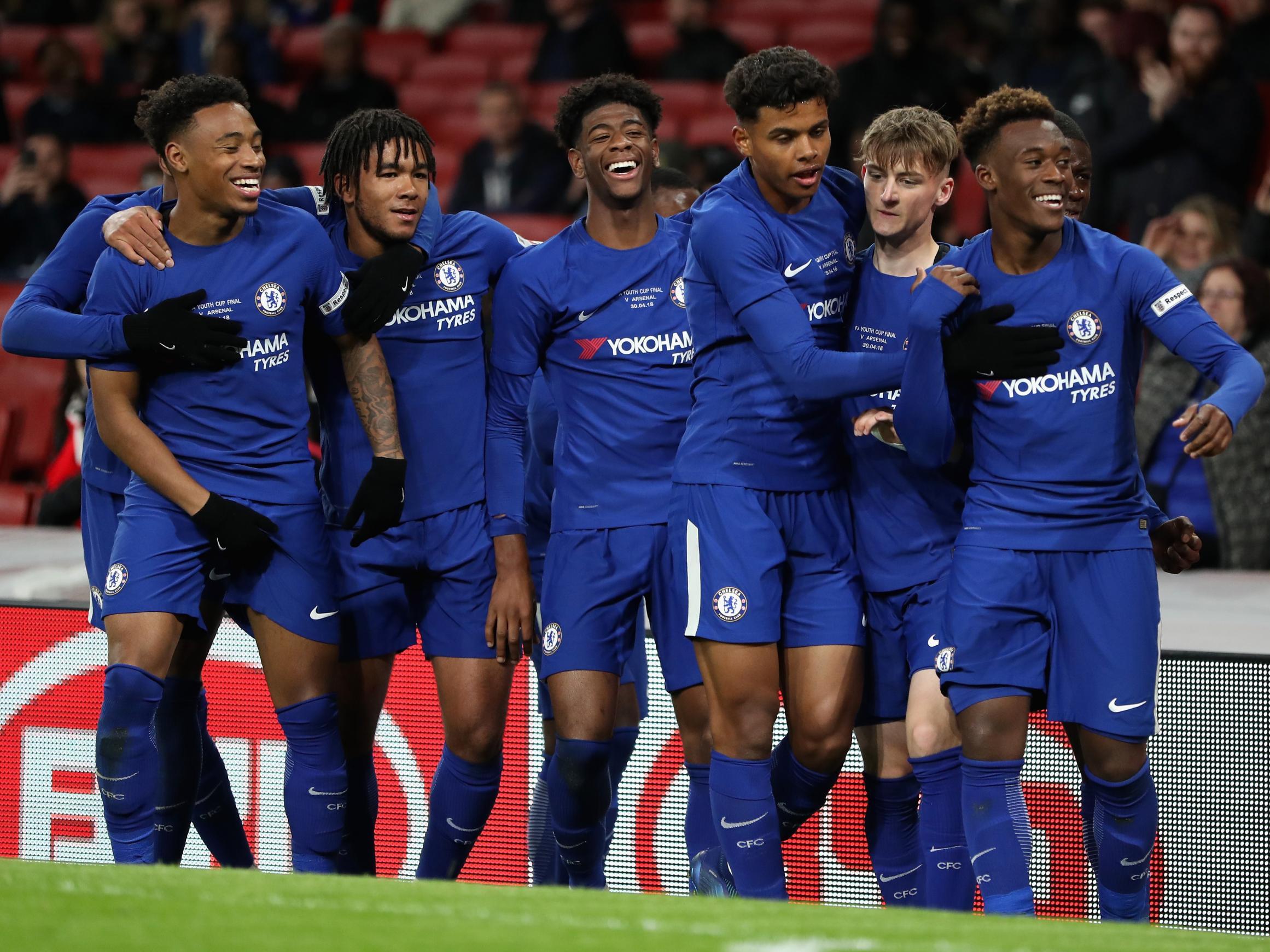 The loan structure was never an exact science. Tammy Abraham (Bristol City, Swansea and Aston Villa), Mason Mount (Vitesse and Derby) and Fikayo Tomori (Brighton, Hull and Derby) were all trapped in that cycle at one stage. James, despite winning the academy players of the year award in 2018, wasn't unanimously seen as a future first-team player by academy coaches and surprised many with his outstanding spell at Wigan. "I don't think there are many people my age who've been through that experience," he says. "Playing a full season of professional football gave me so much confidence. It's not a dramatic change, it's the little things you pick up in every game."
It was Lampard who finally tore down that barrier and opened the floodgates. "Frank's appointment has been absolutely fundamental in creating these current opportunities because he's a manager who is prepared to look, trust and play individuals who deserve it, regardless of age," Bath continued. "People have been very quick to say the transfer ban has left him with no choice, but these players are in the team because they deserve to be."
But while he may be the ringmaster of the regime change, it's the presence of Lampard's assistants, Morris and Joe Edwards, that has proved so vital to academy players not just breaking through, but arriving with an air of authority and a sense of belonging. Edwards, a former youth team player, who has worked with the likes of Abraham and Tomori since they were eight years old knows many of the graduates' families inside out, and won back-to-back Youth Cups as U18s head coach in 2015 and 2016.
"Joe Edwards was my first proper coach when I came to Chelsea," says Musonda. "Someone like Joe is why I really love Chelsea. He was on my case every single day. 'Charly, you have the talent, that is obvious, but you need to work'. He made me adapt and become a better professional and a better person."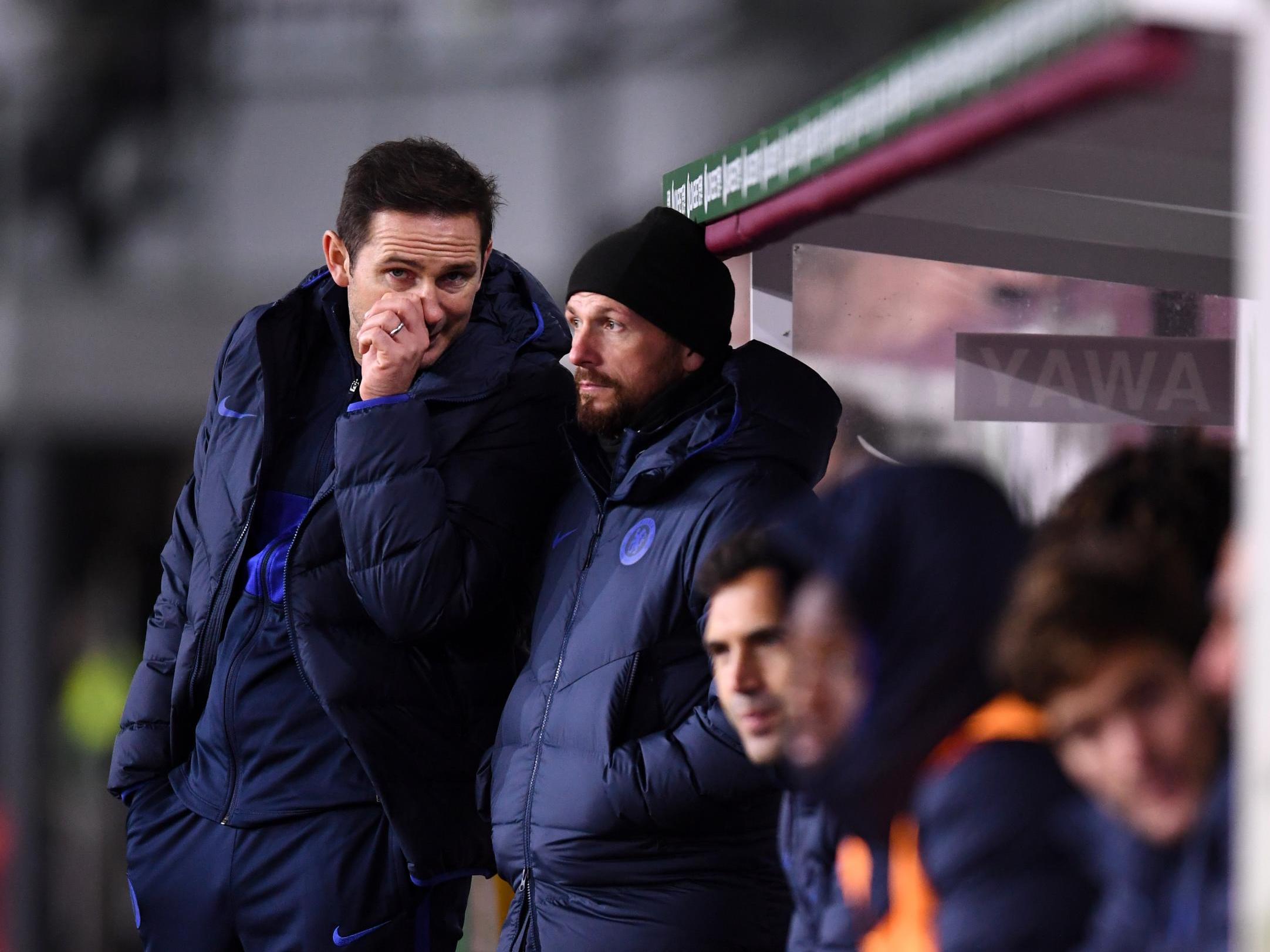 Morris, who was raised on the Cheesemans Terrace estate in west Kensington and walked to Stamford Bridge to make his debut in 1996, remains Chelsea's youngest ever player. He returned to the club in 2013, combining the lessons of a bygone era with the tutelage and attention to detail of Bath and Edwards. "One thing I will always say is I know football," he told The Independent that same year. "I can play the game, understand the game, and coaching is definitely something I know and I will be good at."
If his prediction was bold then, in hindsight it's if anything understated. After succeeding Edwards as U18s coach in 2016, the team won the treble and then the quadruple before Morris followed Lampard to Derby.
"Jody had a big impact on me," says Panzo. "He showed us the way from academy football to men's football. He could be quite hard on me, he knew how to push me to show that I can handle the pressure well. He could be strict and when you needed it, he'd definitely give it to you. He'll always tell you how it is. That's what I liked about him most. He was a very honest coach."
"Jody and Joe always had the mentality of if you're not doing it in training then you won't play," adds Anjorin. "They made you demand so much more of yourself. They prepare you mentally for first-team football, how brutal it can be at times. When you look back, you realise it's helped massively to prepare for the future."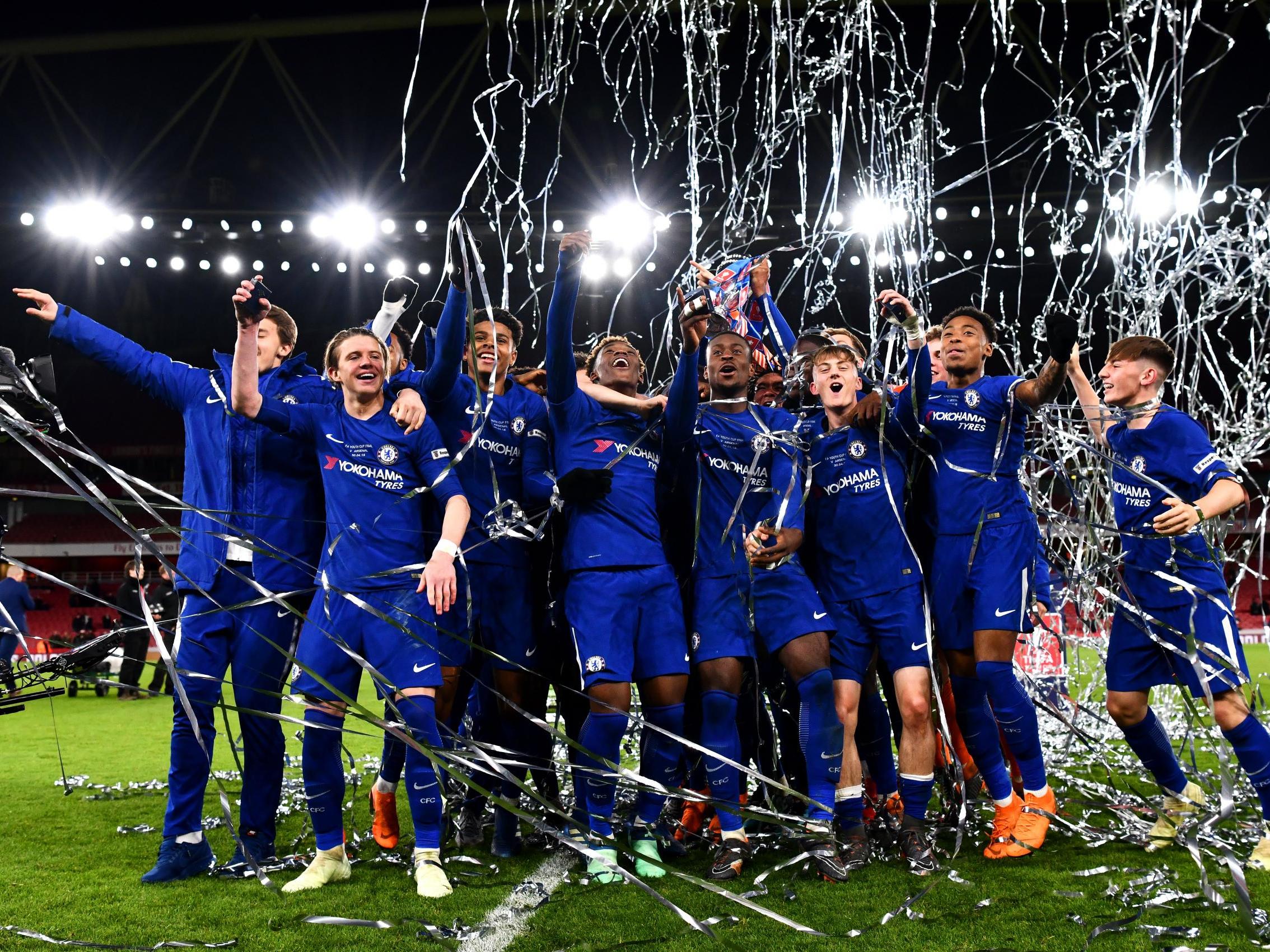 Like any changing of the tide, there have been plenty of rocky patches and watershed moments. Results have fluctuated wildly, Callum Hudson-Odoi's contract negotiations caused unrest, while the departures of 19-year-olds Clinton Mola and, in particular, Tariq Lamptey left Lampard "livid". But while a top-four spot remains in their grasp, Chelsea's youthful reinvention has come through those trials stronger and for the most part unscathed.
The academy, meanwhile, has been galvanised by its graduates' recent success, currently reigning Premier League champions at every age group from U13s to U16s, unbeaten in 18 games at U23s, and still on course to clinch a seventh Youth Cup in the space of 10 years. "It makes you a 100 per cent more confident knowing the chances are there," says Anjorin. "Having familiar faces like Jody and Joe there, players like Tammy [Abraham] and Mason [Mount] who've come through the academy and made it. They know what it's like being a young player [at Chelsea] and they can give you what maybe they never had at my age… It's like a family."
Source: Read Full Article